Create Content for Your Brand
Learn to position your brand by demonstrating your expertise.
Personal Brand Quiz Score:  51 – 75
Using Content to Position Your Brand
Creating relevant content is key to positioning yourself as the go-to expert in your field.  It starts by understanding the type of content to post and by mastering the three simple steps below.
Use your content to demonstrate your expertise.
Extend the use of your content to other platforms.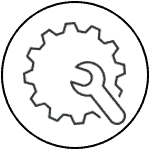 Curate and post content automatically using online tools.
Develop Your Content
The first step to position your brand as an expert is to know what type of content to produce.
In the Create Step ebook, there are several exercises to help you figure this out.
From flexing your content muscle to determining the type of content to create, this step will take you from being a consumer to becoming a creator.
ACTION: Download the Create Step ebook and start creating content by learning how to flex your content muscle.  The exercises for this step will help you generate ideas for your first 100, yes, I said 100, blog posts and challenge you to post your first pieces of content.
Repurpose your Time and Content
One objection I hear often, especially those new to content creation, is "I don't have time to create content." In their mind, this is a real thing.  In reality, this is an excuse.  The exercises for this stage of the Create step are designed to help you find the time and make the most of the content you create.
ACTION: Complete the exercises in the Create Step ebook so you can begin to repurpose your time and content. Like yourself, I thought I didn't have enough time to create content and even if I did, I was unsure what to write about.  These exercises will change this mindset for you.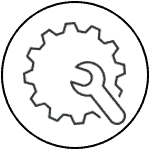 Content Curation
Creating content is critical to positioning yourself as an expert, there is no doubt about it.  But if you want to amplify your position as an expert, curating and sharing the content of others in your field of expertise is another great way to show you are an expert.
ACTION:  When it comes to your field of expertise, you want people to treat you the same way they do Google; they come to us for information first. People will come to you because you create great content, so why not add the content of others into the mix as well.
Use the Create Step ebook to learn how to curate content the right way and to get your content creation engine started.
Worksheets and Frameworks included in the Create step ebook.
The worksheets in the ebook are designed to help you create the right kind of content to demonstrate your expertise and boost your credibility.
FAQ's for the Create Step
How do find the time to create content?
I hear this a lot. I use to think I didn't have any time either but then I realized it wasn't a matter of finding more time, which is impossible to do since we each get 168 hours in a week, it was really understanding what I was doing with my time in the first place.
In the Create Step eBook, there is an exercise called Repurpose Your Time. Take some time to complete it and you'll be surprised how much time you actually have to create content.
How do I find the right content?
Like time, this question is using finding the "right content" as an excuse to not move forward.  In the Create Step eBook, there is an exercise that will help not only find the right content to produce but will also help you identify your first 100 pieces of content!  How cool is that?
How do I become a thought leader?
Thought leadership is something that gets batted around quite a bit today. It's the natural side benefit that comes from positioning your brand through content.
As a content producer, you will share your thoughts and insights on your field of expertise.  This will help people get to know and like you.  The more content you produce the more people will turn to you as the expert in your field.
How do I become recognized for my expertise?
I love this question, but I'll answer it with a question.  If you are an expert in your field, who currently knows this?  If your answer is no one or only a handful of people then my follow up question is how do get the word out without tooting your own horn?
The answer is producing content.
Content allows you to demonstrate your expertise in public in a way that positions you as someone who serves.  Serve enough people and you will become recognized for your expertise.
A great resource for career changers, freelancers, side-job-preneurs, solopreneurs, job seekers, and speakers. CareerKred lays out all of the steps, tips and, frameworks you need to launch a comprehensive personal brand that lets you stand out and boost your career credibility.