Delivering Engaging and Insightful Presentations for Corporations and Higher-Education
Ryan is an expert at helping people and businesses understand how to use the power of story to unlock their brands whether personal or professional.
Full length presentation from WordCamp Dayton
I had the opportunity to hear Ryan speak at a Southwest Michigan Chapter AMA luncheon. I left with more awareness about my personal brand and a checklist of items I could do right away to improve it.
I highly recommend Ryan to anyone looking for a corporate, higher-ed, or AMA speaker!
Ana Klackle Evans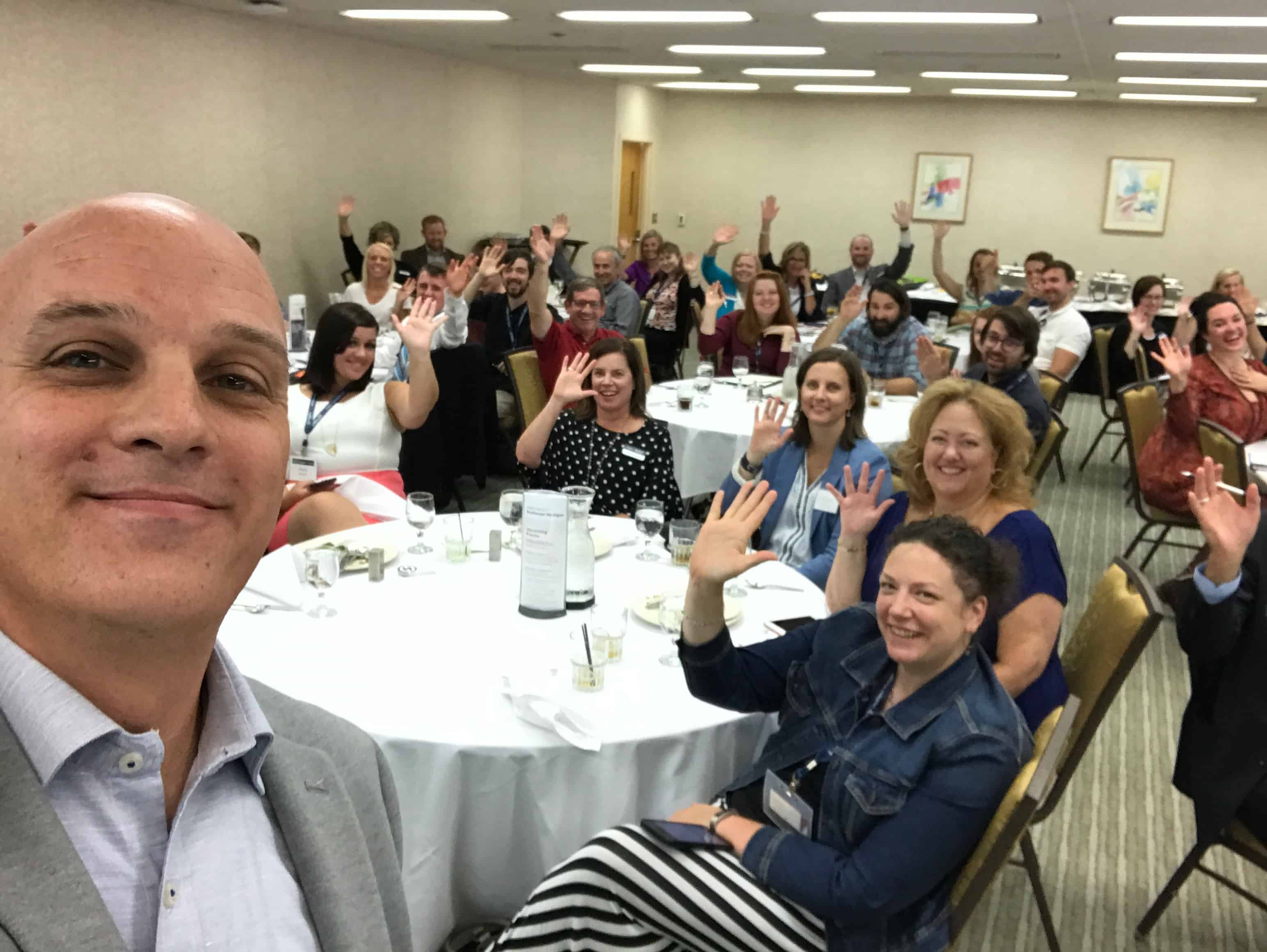 Thank you for some excellent advice! You are an awesome speaker!
Denise Flemming
I made the decision to walk out of a presentation that was a bit too basic for my skill level & attend Ryan Rhoten's presentation & I'm certainly glad I did!
Emily McCabe
Managing your online reputation is critical to your career. Based on my debut book, I walk attendees through a simple four-step process designed to help business professionals build a brand that will boost credibility in your career.
The presentation can be adapted for corporate employees and executives, coaches, consultants and any group who needs to build an online brand the right way.
The four steps discussed are listed below.
DEFINE
Define is the foundational step that helps individuals and businesses define and understand their brands.
INTEGRATE
With your brand defined, the next step to position your brand online correctly.
CREATE
To boost your credibility, you need to demonstrate your expertise in public. We discuss the best ways to do this using today's technology.
ENGAGE
In the final step, we discuss the importance of using social media to build a network vs. posting selfies.
StoryBrand is a marketing methodology that uses story as a filter for your marketing messages developed by Donald Miller.
This presentation walks attendees through the seven steps of the StoryBrand BrandScript and how each step applies to their business.
This presentation is beneficial for the following audiences.
Business owners
Marketing Managers
Coaches
Consultants
Brand Managers
Anyone interested in creating marketing messages that resonate with their customers.