Connecting Customers and Brands with STORY
Attract your ideal customer by telling your brand story in their language, not yours.
Do you struggle to tell your story?
Let's face it, marketing is hard, especially when it comes to telling your business' story. You're just too close to it. When explaining what you do to others you tend to speak your language, industry jargon or insider speak, not your customer's language. As a result, they don't engage. Which means you may lose…
A clear brand story resonates and compels your target customer to engage.
When you clarify your story, you amplify your online marketing efforts and attract your ideal clients.
Position your brand as a guide, not a hero and you'll generate more leads, sales, and boost your career.
A clear brand story resonates and helps you…
"Think with complexity; speak with simplicity"
– Harvard Business School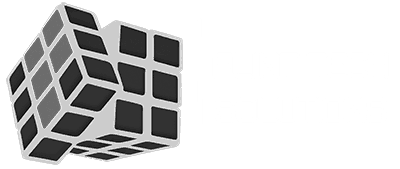 Start telling a story that resonates
Stories impose order on chaos, transforming complexity into simplicity. A clear, easy to understand brand story is the key to capturing and compelling customers to engage. 
Leave complexity behind and change the way you talk about your business so you can transform it.
Pretty websites don't sell things. Words do. Translate your story-based message to your website.
Your customers carry your business in their pockets. Connect with them in all your marketing materials.
"Ryan has been fantastic for our company! He's competent, clear, down to earth and easy to be around. We've tried several different marketing professionals and he beat them all hands down. Strongly recommend him. You won't be sorry.."
Sarah Thiessen
Founder, Splankna.com
"I know the power of story. I use stories in my own work. But, I was too close to my own business to tell the story of the work I do from my clients' perspective. Ryan asked questions, probed, and found the essence. Ryan was also absolutely delightful to work with!"
Esther Derby
International Speaker and Founder, Esther Derby Associates, Inc.
"Ryan has the ability to ask what seem like ordinary questions and turns them into something extraordinary. He was able to pull apart my coaching process, identify my unique method and provide actionable next steps. It's one thing to be a coach but it's another to have a powerful branding strategy and marketable coaching method. Ryan was able to provide that for me."
Alissa Carpenter
Millennial Workforce Expert and Founder, Everything's NOt Ok and That's OK
Ways I help you tell your brand story so you can transform your business
Email Automation Campaigns
Lead Generating Documents
The Story-Based Marketing Checklist
Change your marketing from internally focused messages to a customer-facing message with the story-based marketing checklist.  
Build Your Message
Your website is for your customer, not you. Understand what they want and the obstacles in their way.
Focus on Your Customer's Story
Use your message to build a story that resonates both on your website and in your marketing collateral.
Connect with Your Customers
Use email, content marketing, and social media to build a relationship and trust with your customer.