Are you making this mistake on your website…
Whether you're a business or an individual, everyone must complete the following four stages when building their brand or business.
Defining Your Brand, Customer, and Positioning
Many of my clients miss this important step. In their haste to get started, they put up a website, a few posts, and the obligatory website pages; Contact, About, Blog, etc.. Worse, they start advertising on various social platforms and in the process waste a lot of money on pointless marketing.
Why are they wasting money? Because the posts, pages, and ads they put out into the world are all about them, their products or their services.
Here's why this a problem. Your customers don't care about you. They care about themselves.
This may sound harsh, but it's true. If you want your customers to engage, you need to tell a story they can enter into, one that explains how your products or services help them achieve their goals.
Integrating your Brand Online
Like it sounds, the Integrate step is where you look to build a comprehensive brand for you and/or company online.
Most of my clients approach this step like a shooting a shotgun. They know need to be online so they create profiles on all of the latest social platforms and start blasting "stuff" out into the internets.
There is typically no thought of strategy or how all of these platforms can be used to build a complete and strategic brand online.
Your customers will seek you out online. What they find will leave an impression, a first impression if you will. In our always-on, digital-first world this means you can make a first impression even while you sleep. Do you know what kind of impression you're making?
Ryan has the ability to coach and bring out fresh ideas that work. Having worked with Ryan we are no longer waste our resources and we hit the center of the bullseye each time.
Ryan transformed our thinking and approach. I highly recommend him to anyone looking to grow their brand or company.
Ken Barrett
Creating and Curating Content for your Brand
Creating content is critical to positioning yourself as the solution to your customer's problems.
If you've completed defining your customer correctly, you know their wants, goals, and the problems they face. This means you also know how your product or service can help them overcome their problems so they can achieve their goals.
Creating content around your customer's goals and the problems they face helps them understand that you "get them" and if you get them, you can also help them.
Engaging Your Customers
Engaging your customers prior to completing the previous steps is like the person at a meetup or business event who hands you a business card before they even tell you their name.
Don't be "that guy". That guy is an Ask-Hole.
The way you avoid being an Ask-Hole is by planning your marketing strategy and building on the story-based messaging you developed back when you were defining your brand, customer, and positioning.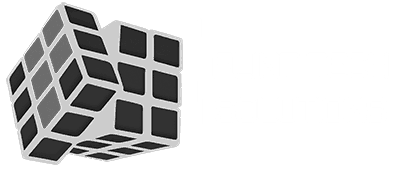 The Story-Based Messaging Roadmap provides a clear path to move from one stage to the next…
… following 3 simple steps.
Build
A Story-based message that resonates with your customer.
Focus
Start telling your customer's story and stop telling yours.
CONNECT
Build trust by adding value on a consistent basis.
Imagine what it would be like to know the exact next step you need to take in order to connect with your customers, capture more leads and grow your business.
The Story-Based Marketing Checklist
Stop wasting money on parts of a marketing system. Build an entire system  instead.
Build Your Message
Your website is for your customer, not you. Understand what they want the obstacles in their way.
Focus on Your Customer's Story
Use your message to build a story that resonates both on your website and in your marketing collateral.
Connect with Your Customers
Use email, content marketing and social media to build a releationship and trust with your customer.