Startup/Nonprofit – Responsible Jane
A startup venture by Gretchen Gentry founder of Responsible Jane, allows businesses in the legal Colorado cannabis industry to give back to their communities. This venture bridges concerns for both cannabis businesses and local nonprofits.  
Build on GoDaddy website builder.
No clearly defined customer benefits.
Unclear what Responsible Jane does.
Site does not build trust with donors.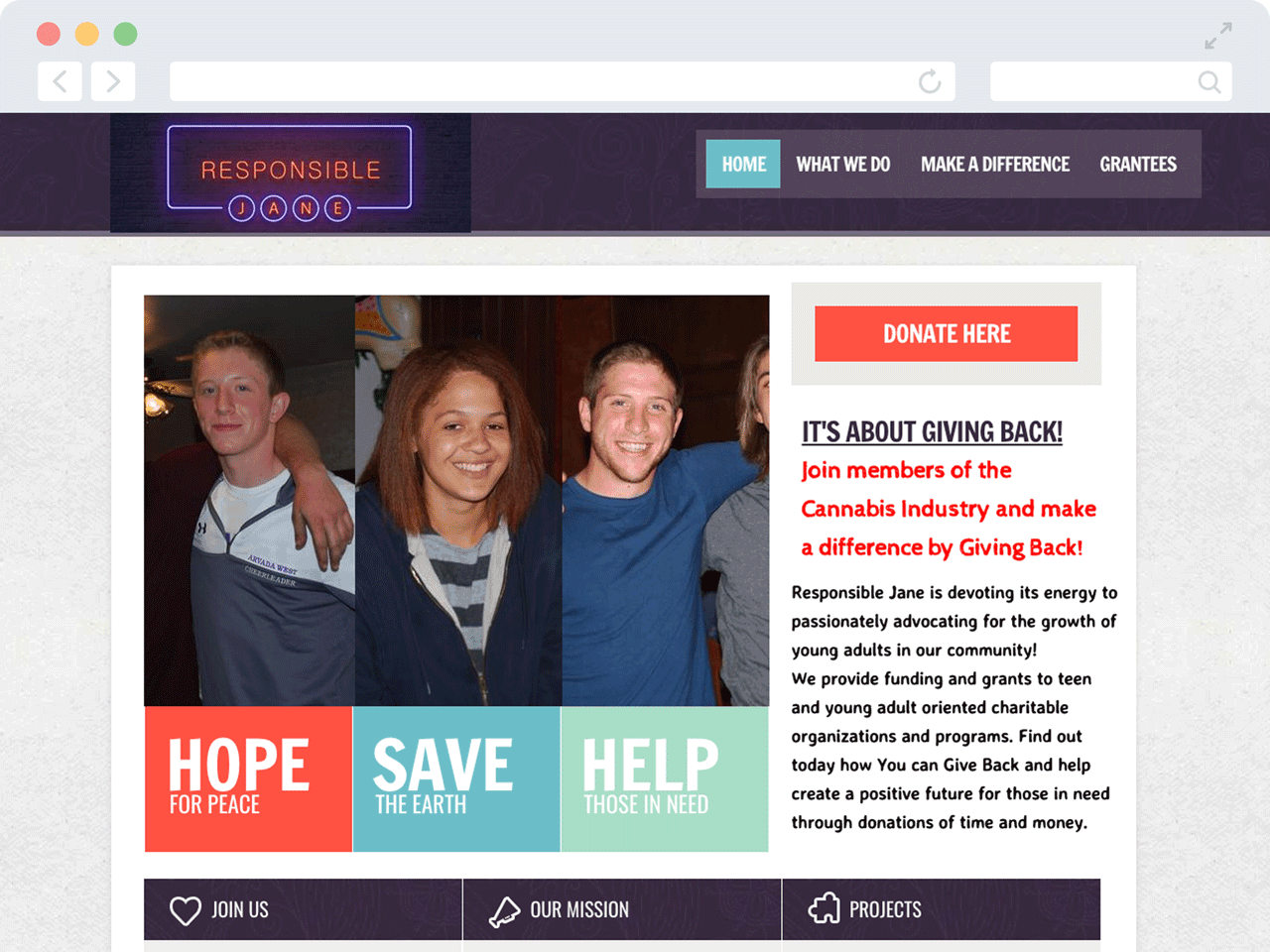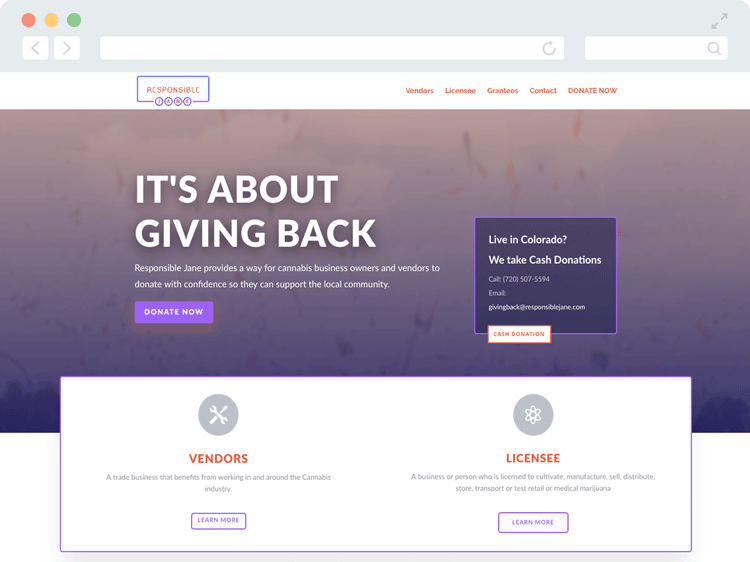 New site builds trust with donors.
Clearly defined customer benefits.
Modern responsive design.
Defined and consistent brand standards.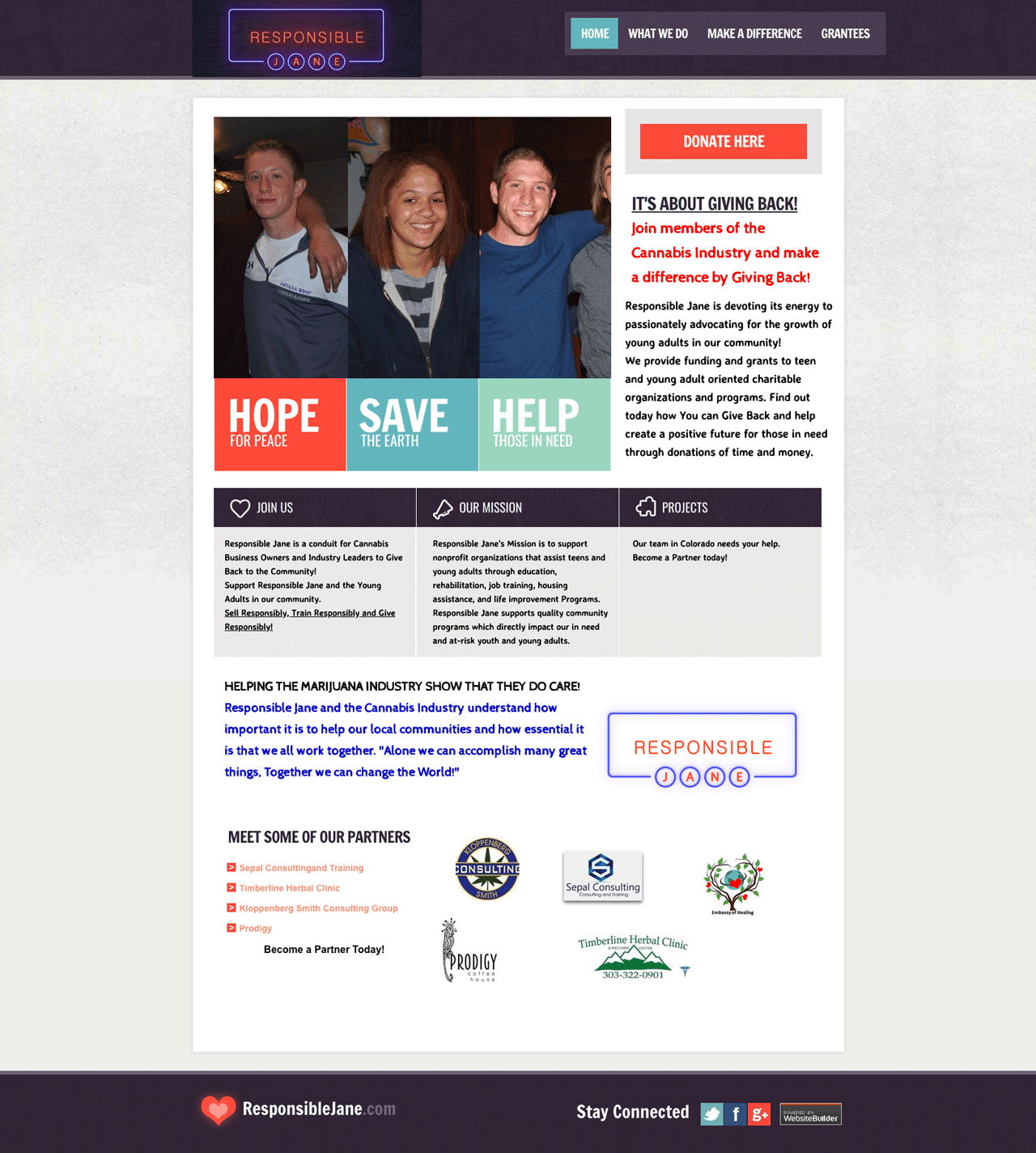 If you're ready to elevate your marketing and bring your website up to today's standards, schedule a call and let's talk about your business, your goals, and how we can work together to create a website you can be proud to show your customers.