Digital Marketing Strategies for Personal Brands
STAND OUT from the competition, get found online, and get recognized for your expertise.
Personal Brands, Careers changers,
Career professionals
Your Online Presence Matters
Demonstrates Your Expertise
Brings Opportunities to You
What does Google say about you?
Who defines your brand? You or Google? What we find in a Google search creates a perception in our mind about who you are and how you add value.
Do you know what kind of perception are you making?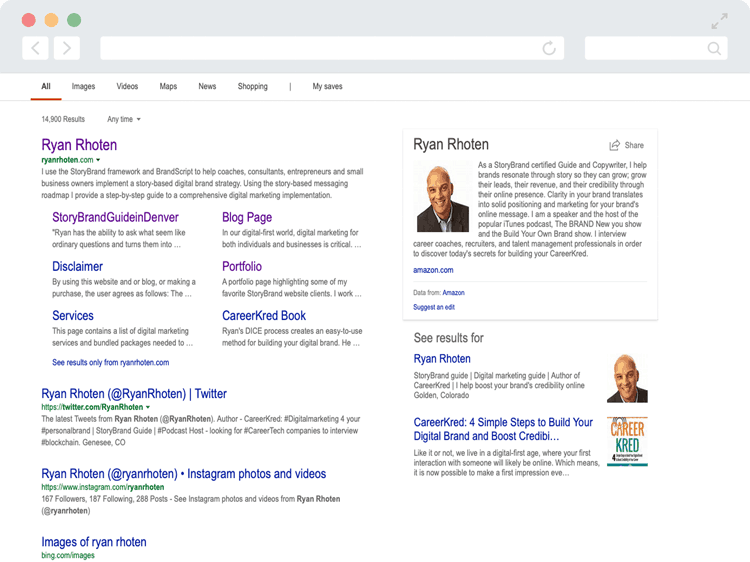 Make a Great First Impression
Don't let Google determine your first impression. Instead, build a build online that boosts your credibility.
Take the online brand assessment to see how visibile you are today.
Get your score. The average is 29. You're better than average, right?
Build an online presence that brings opportunities to you.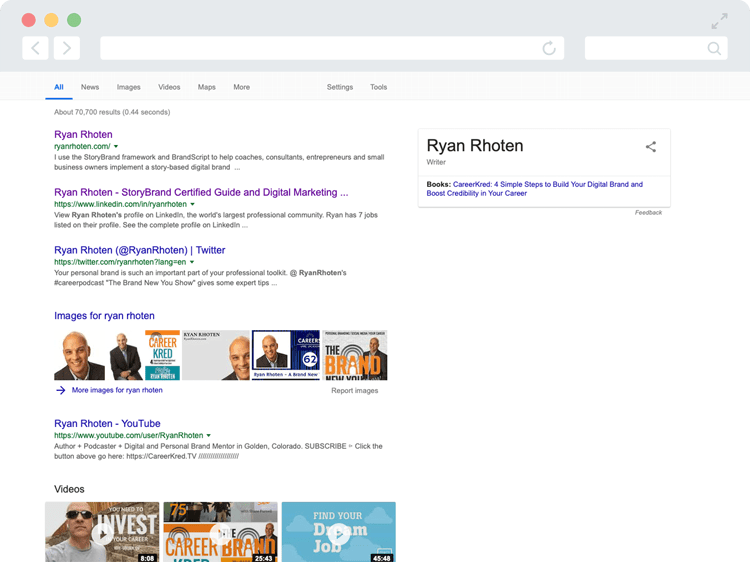 How a credible online presence helps you:
Stand out from the competition
Get found in search results
Get recognized for your expertise
People are looking for you online 
89% - Google people before they met
93% - Recruiters look you up online
70% - Candidates rejected because of online presence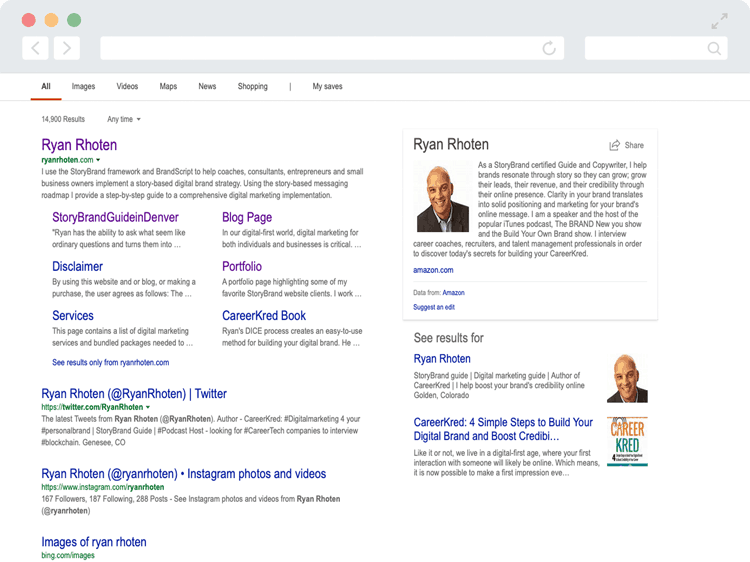 Bring Opportunities to You
Define your brand story, the value you add, and the problems you solve.
Increase Visibility Online
Build a cohesive online profile, and create a profitable first impression.
Amplify Your Opportunities
Leverage your story and messaging to attract the right opportunities.
Is your brand Credible (/ˈkred·ə·bəl/)?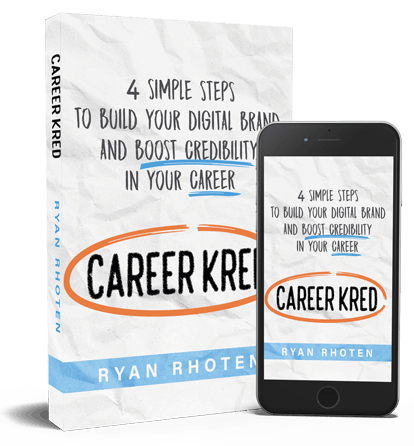 Does your online presence let people know that you know your stuff? Demonstrating your expertise online is the best way to raise your authority and show those who don't know you, that you are credible. 
If you're not taking advantage of today's technology to boost the credibility in your career, it's time to build a comprehensive brand online and start bringing opportunities to you.