Coach/Consultant – Sepal Consulting
Gretchen Gentry is a pioneer in Colorado's legal cannabis industry. Sepal Consulting was one of the first companies certified by the state to provide responsible vendor training to cannabis businesses. To capitalize on this, Gretchen quickly created a web presence using the Go Daddy website builder, but soon found it wasn't enough.
Seriously limited by the capabilities of the website builder, Gretchen found herself losing business to other approved trainers with more modern websites that didn't require their customers to jump through hoops to purchase training. When Gretchen reached out to me she needed help, and she needed it fast.
Made with Go Daddy Website Builder.
No transitional call to action.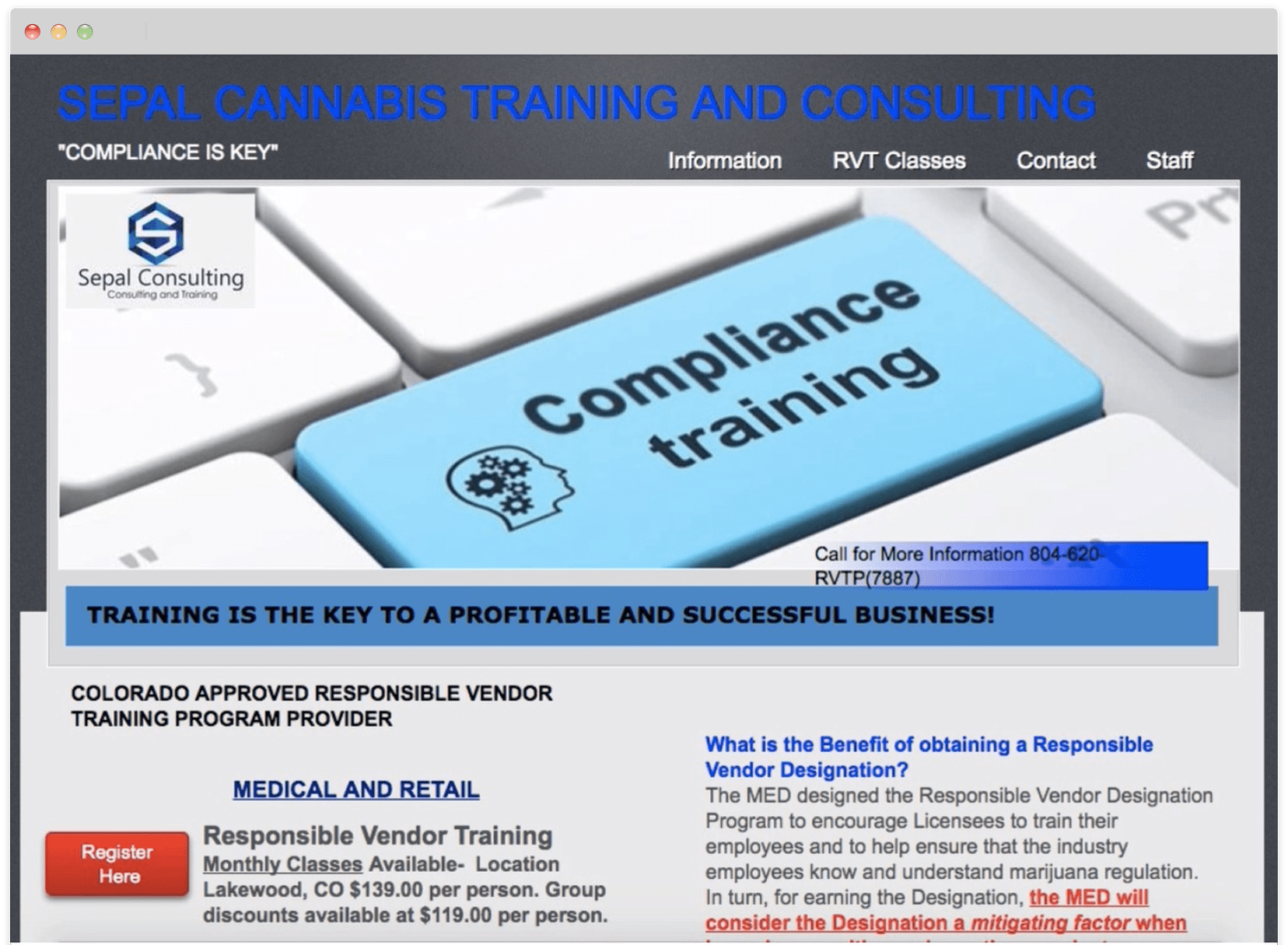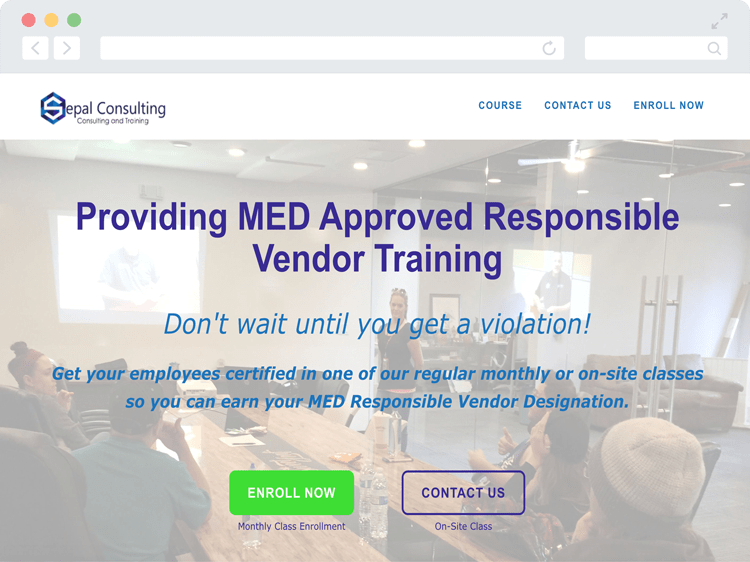 Modern clean, responsive design.
Clearly defined customer benefits.
Defined and consistent brand standards.





If you're ready to elevate your marketing and bring your website up to today's standards, schedule a call and let's talk about your business, your goals, and how we can work together to create a website you can be proud to show your customers.