Building Credible Brands Online with Story
STAND OUT from your competition with a comprehensive online presence so you get recognized for your expertise.
CareerBrand
Personal brands, side-gigs, and individuals working for a company looking to boost credibility in their career. 
StoryBrand
Solopreneurs, freelancers, and business owners looking to clarify their message attract more leads and grow their business.
Your online presence tells a story
Whether you're a personal brand working for a company, starting a side-gig or private practice, or you're a student entering "the real world," the first place people look to learn more about you is online.
The right messaging for your brand will communicate the value you add and create a first impression that brings opportunities to you.
The right messaging positions you as an expert and boosts your credibility
A comprehensive online presence will help you get found faster
Generate more leads, more income, and boost your career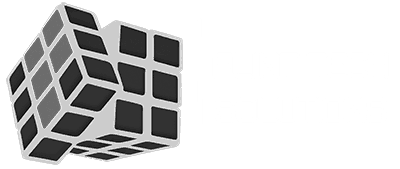 Don't let Google Determine Your Brand
Studies have shown 8 of 10 people use the internet to research before buying. What we find online impacts our decisions, positively or negatively. What this means for you, is when people search for you online, what they find creates a perception in their mind of who you are and what you're all about.
Even with this reality in our ever-increasing digital-first world, many business professionals, maybe like you, never pay attention to their online presence.
Sadly, this is costing them opportunities, and it shouldn't be this way.
You can take control of your online presence and build a brand that creates a great first impression online and boosts your credibility in your area of expertise.
You can build a credible brand online.
Your online presence creates a perception. Don't let Google determine your first impression.
Build a build online that boosts your credibility.
Take the online brand assessment to see how visibile you are today.
Get your score. The average is 29. You're better than average, right?
Build an online presence that brings opportunities to you.
Increase Your Opportunities
Your online presence creates a perception. Don't let Google determine your first impression. Position yourself for success and bring opportunities your way. 
Define your brand story, the value you add, and the problems you solve.
Increase Visibility Online
Build a cohesive online profile, and create a profitable first impression.
Amplify Your Opportunities
Leverage your story and messaging to attract the right opportunities.
"I know the power of story. I use stories in my own work. But, I was too close to my own business to tell the story of the work I do from my clients' perspective. Ryan asked questions, probed, and found the essence. Ryan was also absolutely delightful to work with!"
Esther Derby
International Speaker and Founder, Esther Derby Associates, Inc.
"Ryan has the ability to ask what seem like ordinary questions and turns them into something extraordinary. He was able to pull apart my coaching process, identify my unique method and provide actionable next steps. It's one thing to be a coach but it's another to have a powerful branding strategy and marketable coaching method. Ryan was able to provide that for me."
Alissa Carpenter
Millennial Workforce Expert and Founder, Everything's NOt Ok and That's OK
"Ryan has been fantastic for our company! He's competent, clear, down to earth and easy to be around. We've tried several different marketing professionals and he beat them all hands down. Strongly recommend him. You won't be sorry.."
Sarah Thiessen
Founder, Splankna.com
Ways to Build Credibility for Your Brand
CareerKred Book
Get your copy today and start building a brand online to boost your career.
Digital Brand Audit
A personalized, one-on-one, digital brand audit with actions you can take immediately.
Keynotes and Workshops
Highly actionable and engaging presentations & workshops your attendees will love.
Are you Credible /ˈkred·ə·bəl/ ?
Able to be believed or trusted. W
orthy
 of 
belief
 or 
confidence.
"We all have a personal brand. Regardless of whether you're a CEO or a business professional, CareerKred shows you the exact 4 steps everyone must go through to build your brand online.
…Even if You Don't Know Where to Start!"