Books to help build a strong brand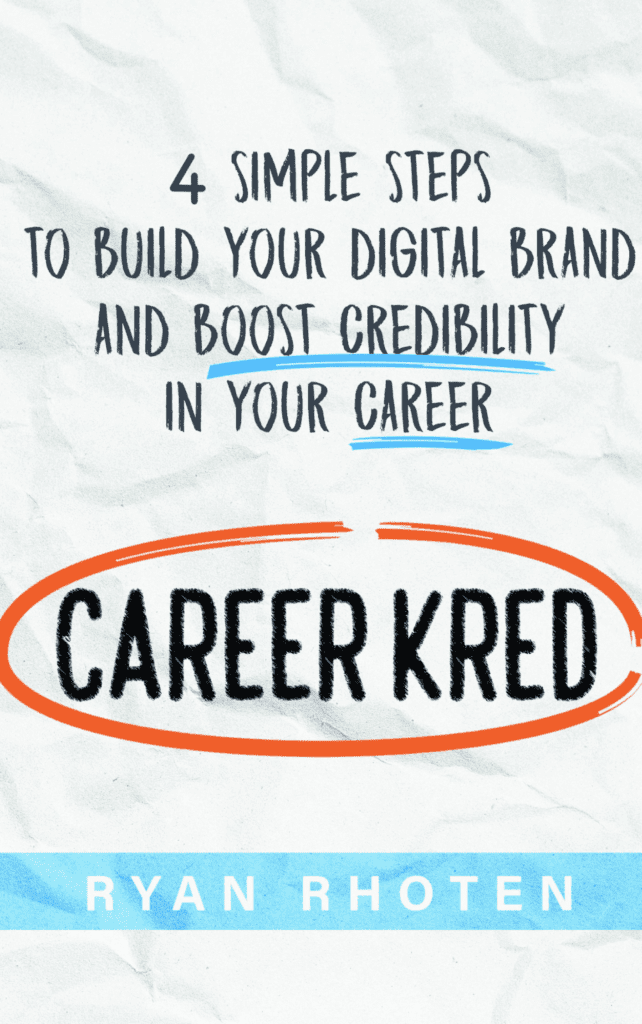 CareerKred
4 Simple Steps to Build Your Digital Brand and Boost Credibility in Your Career
The definitive book on personal branding. Despite its confusing name, CareerKred defines the four steps every brand takes to define and build awareness for your brand. A more appropriate name would have been – Personal Branding Made Simple.
The book is based on my journey to build my personal brand. When I started, there was no roadmap, only pieces and parts scattered across the internet. CareerKred pulls together all of the vast knowledge on personal branding into one actionable guide to help you build an authentic brand that is unique to you.
BTW. CareerKred = StreetCred for your career. If I had named it, Personal Branding Made Simple. I'm sure it would have been a New York Times Best Seller.

"Ryan doesn't beat around the bush and tells it to you straight. At times it's confronting."

"Ryan's DICE process creates an easy-to-use method for building your digital brand"

"A real gem! What I liked the most is that it compelled me to take action right away. "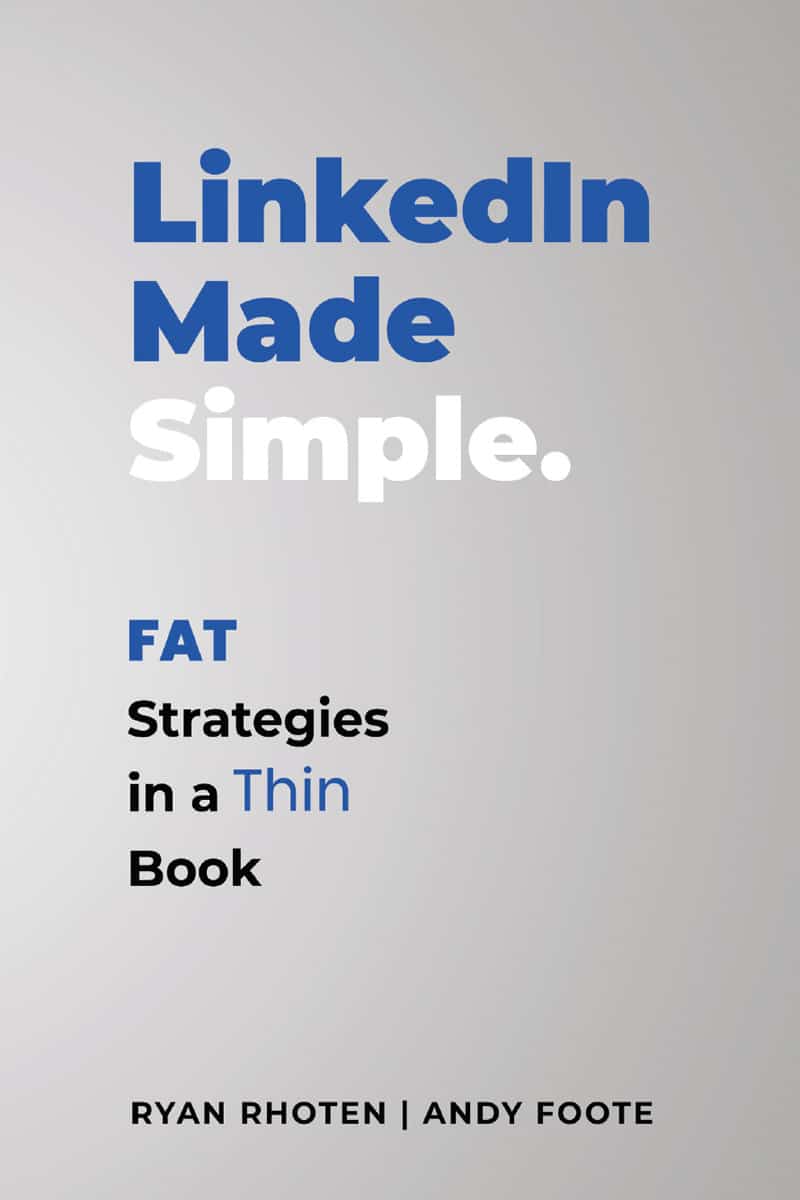 LinkedIn Made Simple
FAT Strategies in a Thin book
If you would have asked me a two-years ago if I'd write a book about LinkedIn, I would have told you no. Let me rephrase. Hell no. However, I was constantly being asked about the best LinkedIn strategies and tactics for personal and business brands. So, I set about writing it.
When the book was about 80% complete, I recognized there were many quetions I was being asked that others knew way more about than I did. Questions about the LinkedIn algorithm for example. So, I enlisted my co-author, Andy Foote, to help fill in my knowledge gaps to ensure this would be the most comprehensive (at least at the time of publishing) book on LinkedIn. And while, I'm admittedly biased, I think we nailed it.

"This book was so easy to absorb and the value I got from it was immense! 

"I learned so much from reading this book. I especially enjoyed the chapter on LinkedIn's Sales Navigator."

"Every chapter outlines core elements of a social networking strategy, how to build it, and specific actions to take. "