Communicate your value online with clear messaging
Increase your impact. Gain traction. Grow your business and brand.
Schedule a Call
Do you feel like the "Best-Kept" secret?
Communicating your value online is hard. It requires a different approach than communicating offline. The right message attracts your audience, the wrong one leaves you feeling scattered.
Your message is "all over the place"
People don't know what you have to offer
You look the same as your competition
If this sounds like you, it's ok…
You're just too close to it
As an expert, you know more about your topic than nearly anyone else – and you're good at what you do. So, communicating your value should be easy, right? Unfortunately, because your message has been in your head for so long, it makes sense to you but is confusing to others.
But it doesn't have to be this way.
Programs to help you articulate who you are and what you do.
Need to clarify your message?
The Brand Messaging System helps you position, package, and promote your brand with strong messaging in as few as 30-days.
A structured and repeatable process (your future marketing campaigns will thank you)
Clarify YOUR message (not someone else's)
Package your offer (so people understand)
Promote your brand with confidence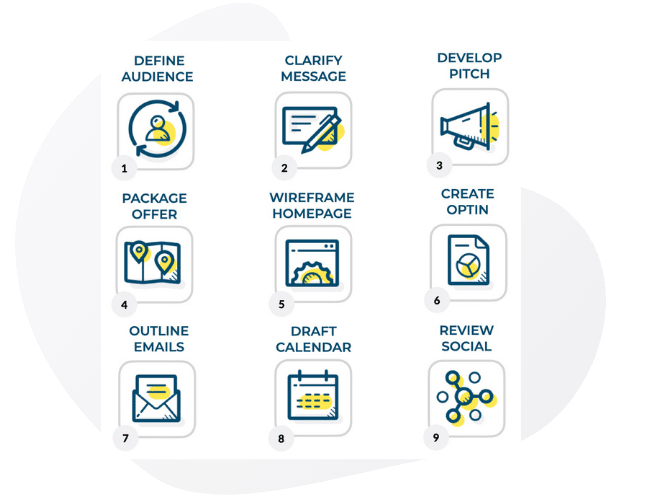 Margaret and Kevin Hamilton – EXIT Realty
Cassie Day – Founder All Day Fit & Instagram Influencer
Alliance for Greater Works – A nonprofit in Texas
Robin Hendricks – Leadership Coach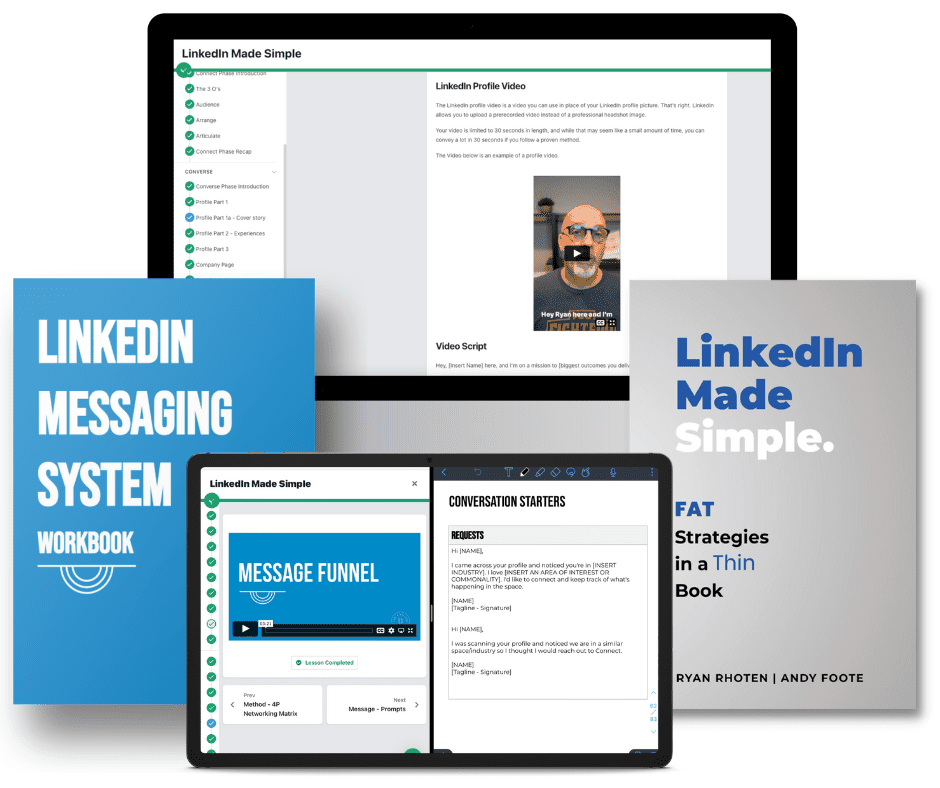 Do you find LinkedIn Confusing?
LinkedIn Made Simple is a guided program for executives and sales teams who are tired of watching everyone else capture more views, leads, and sales.
Start conversations without producing loads of content
Send messages that connect
Communicate your value with a strong message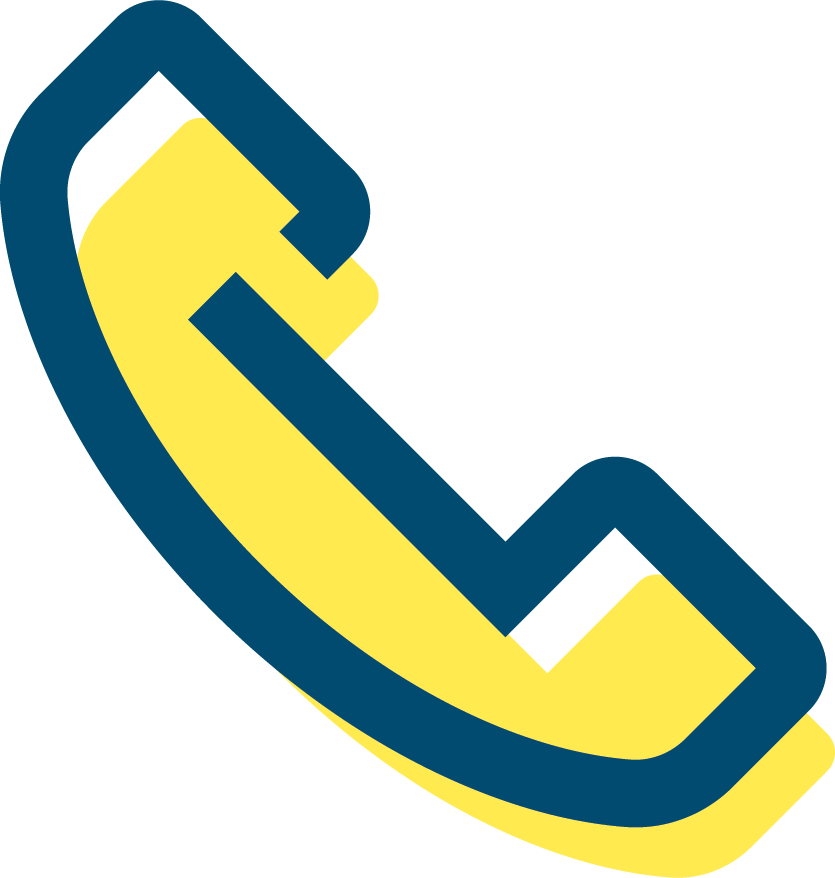 Chat about your goals and determine if we're a good fit.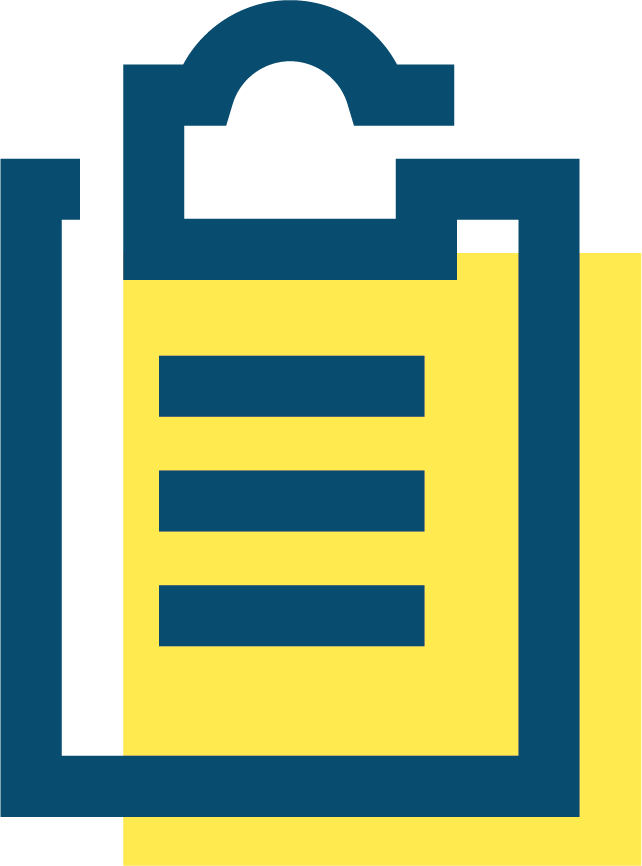 Pull together the pieces to position, package, and promote your brand.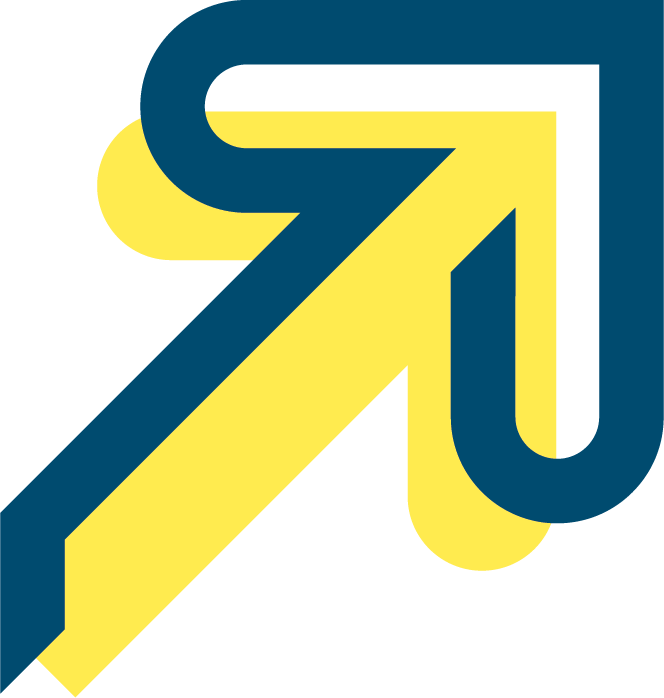 Gain traction and growth for your business and brand.
I lacked the clarity and strategy to move forward with targeted content relevant to the people I serve, but I didn't know what to do with it. Ryan walked me through his process, and suddenly things began to "click"! I now have a clear vision for my target audience, the messaging they care about, and a game plan to provide value.
Lidiane Mocko – Owner The Small Business CRM Coach
Sonal Bhaskaran – Owner 5S Projects
Carrie Skowronski – Owner Getleadology
Tim O'Rourke – Timothy J. O'Rourke Consulting
"I was struggling with my company's messaging and how to communicate with my customers. Ryan helped me identify my customers and clarify my message. My new messaging has separated me from the competition. If you struggle with messaging or marketing, I highly recommend Ryan. It was one of the best business decisions I have ever made."
Andy Erickson – Owner Humanus Solutions
Dan Aberhart – CEO Aberhart Ag Solutions
"When I met Ryan, I was overwhelmed with my marketing and not attracting new clients outside of referrals. My website was outdated and my message was all over the place. I didn't know how to talk about my passion without getting too excited and potentially losing people. The Brand Messaging System was exactly what I needed. The program has structure, is simple to follow, and has no "woo woo stuff." I now have more confidence in my marketing as my message and the value I provide to clients is clear. I know how to talk about my business now without using too many words and staying centered."
Strong Messaging Cuts Through The Noise
You've heard you need to: clarify your message. It sounds easy enough. But you've followed the advice of gurus, taken courses, and agonized over your website copy, and spent countless hours trying to put the puzzle pieces together; It's just not clicking into place. 
The advice most experts and agencies provide helps you understand one piece of the puzzle. Until you see how all of the pieces fit together, communicating clearly online is like trying to assemble a puzzle without the image on the box. The good news is it doesn't have to be such a struggle. When you know the steps to follow, everything starts to fall into place.