Founded by Hannah Sinclair, Complete Schools Reports offers teachers relief from the time-consuming task of completing, you guessed it, school reports.  Similar to here in the States, Australia, where Complete School Reports is based, also has requirements for teachers to report on certain activities. Being a teacher herself, Hannah knew what her customer's wanted and the pain associated with reporting tasks, so she set out to create something to make the process as painless as possible. Through a series of Zoom meetings, we worked through her marketing message, strategy, and webpage design.
Clear message and benefit.
Clear Transitional Call to Action.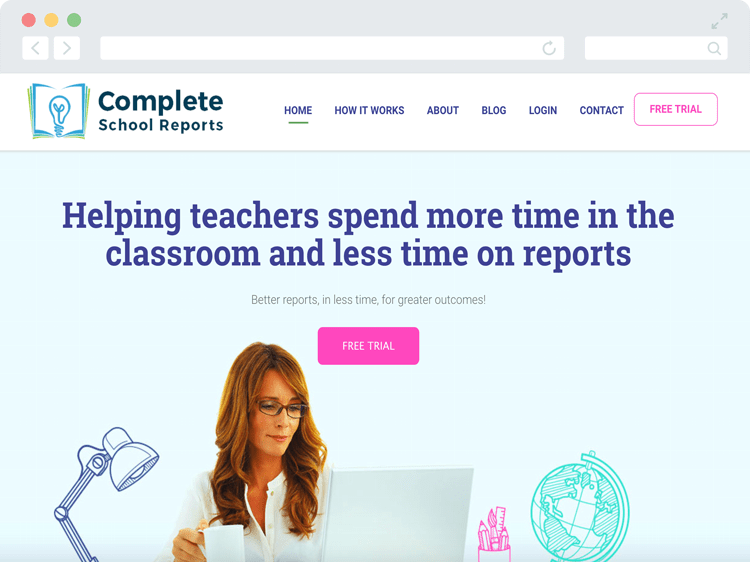 New Messaging and Webpage