After spending many years working for a corporation, Steve started a side business around his passion, helping people with their finances. However, as much as Steve enjoyed helping people with their money challenges, he had an obsession with podcasting. After a few years of producing his podcast, he started helping others with theirs. So, Steve decided to switch careers from personal finance coach to podcast producer. Steve came to me to redefine his brand, messaging, and website.
Branding did not reflect new direction.
Everything had to change.
No clearly defined customer benefits.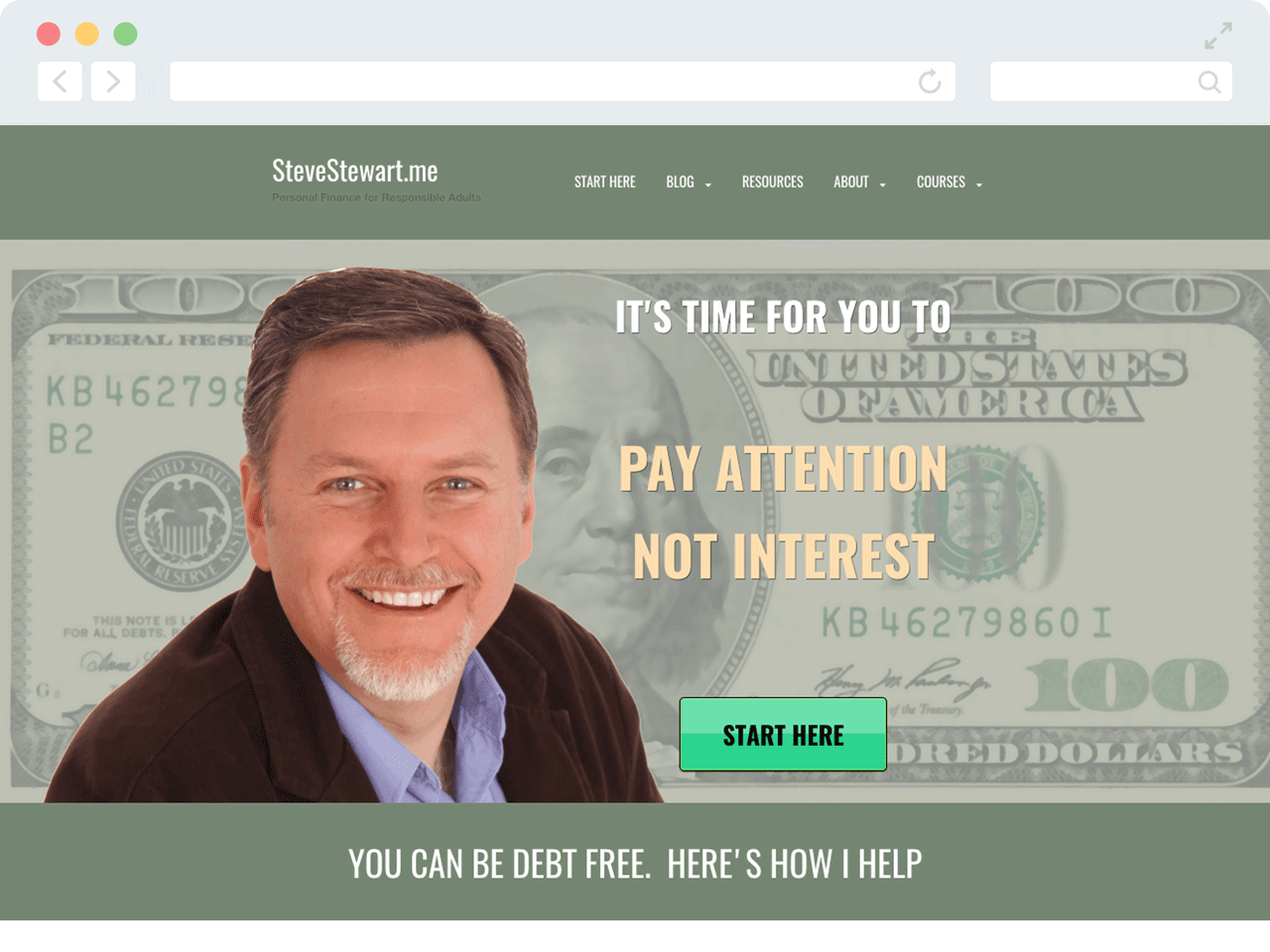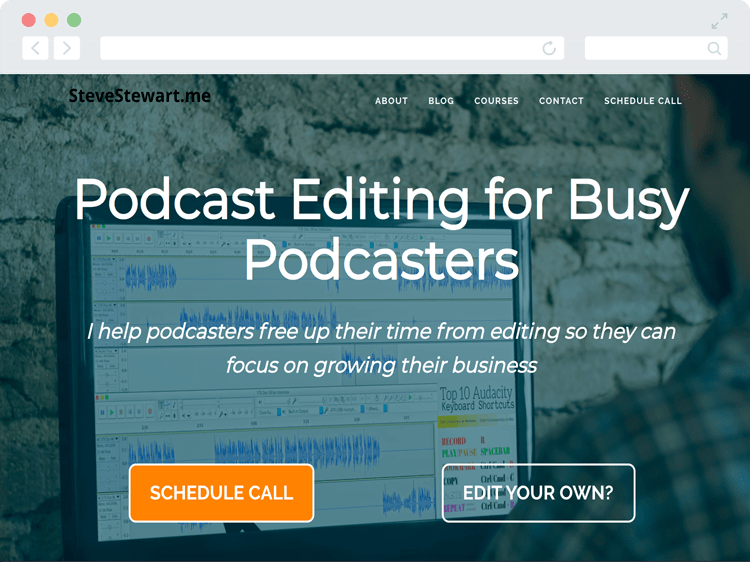 Completely redesigned modern website.
Rebranded site for new direction.
Customer benefits called out.
Ryan has made the single biggest impact on my business. He created a beautiful assessment of my personal brand, showed me what worked and what didn't work, and gave me the vision to create the brand of ME.
Within 30 minutes of finalizing my new site, I made a sale – while in my PJs. Mind blown. Did I mention Ryan's professionalism? #TopNotch