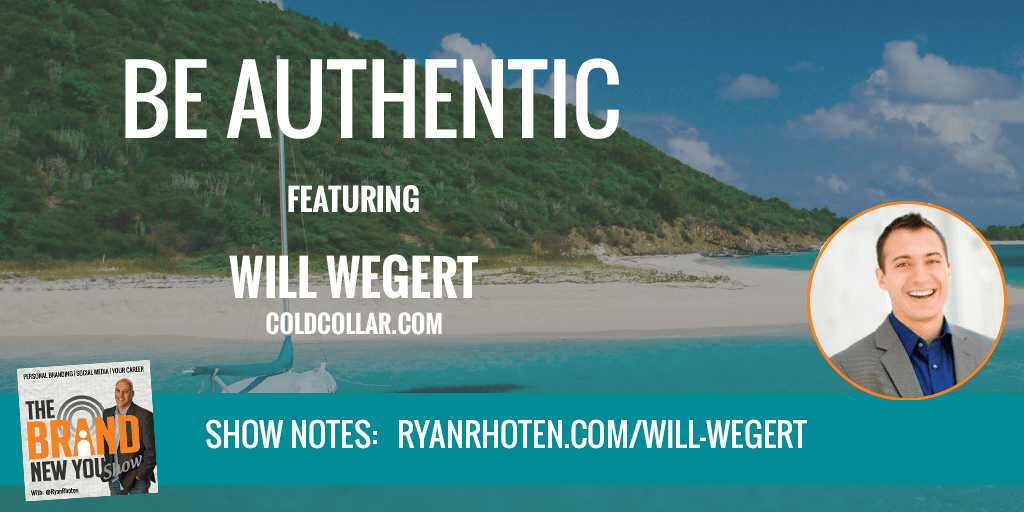 Will Wegert is the founder and president of Cold Collar.
At Cold Collar, Will helps his clients tell their stories to potential employers in an accurate and compelling way through a combination of professional resume writing, LinkedIn profiles, and personal websites.   
Will's core mission at Cold Collar is to help top-notch business professionals, find and capture the work they love.
WILL WEGERT'S CAREER JOURNEY
Will's career started out with a series of jobs and internships during and after college.  He realized during the transition between that he actually enjoyed the pursuit of obtaining these different jobs more than the jobs themselves.
In other words, he realized was that he was really good at getting jobs not as good at keeping them because they couldn't hold his interest. Once the job was obtained his interest would wane.
Will had always wanted to start a business but when he looked at his skill set the only tangible skill he could articulate was resume writing.  So he half-jokingly told his wife he was going to start a resume writing business.
Taking this to heart, Will's wife gently pushed him into the resume writing business by offering his services to a friend via Facebook.  
Will helped this person for free which led to another and then to his first paying client, where he made $30 for his services.  
This client had applied for 28 jobs before meeting Will and had not gotten a single interview.  After working with Will Wegert on his resume, he got interviews for the next positions he applied to and ultimately took a new role makes $10K more than when they started.
This same client came back to Will 6 months later for additional help.  This time with Will's help he was able to move back home in order to be close to his son.  
A life changing document is how Will sees a resume.  How do you view yours?  
WILL WEGERT – COLD COLLAR
Will's business, Cold Collar, essentially started with his first paying client but at that point, he didn't yet have a name for the business. Like other entrepreneurs, Will Wegert spent a lot of time researching trying to find the perfect name for his business.
He knew he wanted a shorter name and wasn't going to pay more for the domain than $12.  He finally settled on the name cold collar after reflecting on his career.  
He had spent some of his early career working a call center where cold calling potential prospects was a normal practice.  Will then took into account the difference, if you will between the traditional broad job classifications of White Collar and Blue Collar.
Since he helped people regardless of which collar they wore and since his clients would often contact him out of the blue, the name Cold Collar was born.  Oh, and it only cost $11.99 to purchase the domain.
While people call on Will for his services, he doesn't necessarily take every caller as a client.  One of the first things Will Wegert does with a potential client is run them through a fit test.
Will's fit test, is exactly the reason why a lot of people start businesses.  So they can help the people who they work to work with and who really need it.  The fit test helps both his client and Will determine whether or not they can work together.
In case you're wondering, yes Will has turned people away.  If he doesn't feel like he can help them, then he will send them to someone else.
THE JOB SEARCH TODAY ACCORDING TO WILL WEGERT
Will and I talk about how the job search today can be likened to running a tough mudder.  It takes a lot of hard work, dedication, and it's, well, tough.
This is one of the things Will Wegert is looking for during the fit test.  Can this potential client make it through the tough ups and downs of the job search race?  
It's no longer about the resume or the cover letter alone.  Today, there are so many obstacles in the job search such as LinkedIn profiles, social media, personal websites and personal branding.  
The job search process today is difficult and Will makes sure his clients are ready for their career not just their next job.  
Because of his experiences over the years running Cold Collar, Will has been in a good position to witness the changing landscape of the job search market.  
For him, the single biggest change he has seen is the increased focus on digital, which Kylie Chown and Jane Anderson refer to as digital-first.
While the resume will still be important in the future, Will Wegert sees the digital aspect growing in importance because companies want to understand who you are beyond your resume.  
They want to know this because it helps them determine cultural fit.
They assess this by reviewing your resume then conducting a quick Google search.  Since your activities outside of work are becoming less and less private, willing I might add, it doesn't take long to determine whether you are a fit or not for a company.
Do you know what your online profile says about you?  Take this free branding assessment and find out.
The easiest way a job seeker can help a company assess their potential fit is through a personal website.  
WHAT A PERSONAL WEBSITE CAN DO FOR YOUR JOB SEARCH
In Will's experience, every time he has helped a job candidate build a personal website, employers end up loving it.  It sends a signal to them that you are an on-trend modern professional.
You are someone who steps out of their comfort zone and is willing touch with the world around you.
Yes, it is that important.  
A personal website if done correctly, should serve as a compliment to your LinkedIn profile and resume. It allows companies to understand your thinking process, your like, dislikes, the books you read, etc.  All of this in totality helps them assess the Brand of you.
When building websites for clients Will Wegert recommends the following pages.
Home Page

About Page

Contact Page

Life Page

Mission Page

Call to Action
Will takes the time to define each and how they help define your brand and summarize your purpose.  
HOW DOES PERSONAL BRANDING HELP YOU
Will's big on personal branding, so of course, we were going to chat a little bit about it.  Will Wegert looks at personal branding as anything that represents who you are.  It represents your core message.  
Posts to Instagram, Facebook, LinkedIn, videos you like, dislike, etc. they all talk to who you are at your core.  They are pieces of the puzzle of you.
The thing about personal branding that you need to understand is that it's your brand that determines your fit in a company.  Your brand determines if you will attract or repel others.  From this viewpoint, it's your brand that determines your compensation.
Thank about that for a minute.  
In this digital-first world, you can and will attract companies to you or you will repel them away.  This means there will be opportunities, read as jobs, that you will be passed over for because you may not be the right cultural fit.  
In this way, your brand determines your compensation.   
THE BEST WAYS TO CONTACT WILL WEGERT
The best ways to get in touch with Will are listed below.
Web: coldcaller.com
LinkedIn:  Will Wegert